Podcast: Play in new window
Subscribe: RSS
This week I'm joined via Skype by Jason Michaels, Magician and Illusionist, as we discuss his upcoming program, The CardShark the Show at The Standard at The Smith House.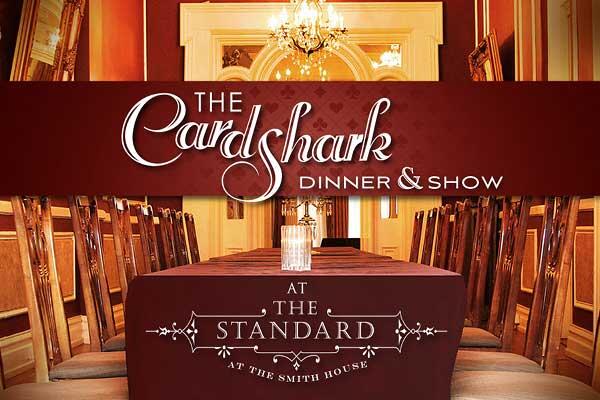 The CardShark featuring Jason Michaels

Exclusively at… The Standard at the Smith House

SHOW DATE AND TIME: Friday, June 6th, 2014 at 7:00 pm (dinner) with an 8:30 curtain (show).

PRICE: Tickets for The CardShark include a 3 course dinner.  $65 + tax and tip.

FOR RESERVATIONS: Contact Lauren Wulf at 734-646-3328 or lauren@smithhousenashville.com.

WHERE: The Standard at the Smith House

167 Rosa L. Parks Blvd. (8th Ave. North)

Nashville (downtown), TN 37203

The Standard is within walking distance from The Music City Center, downtown Nashville, and the Gulch.

Group buyouts are available.  For more information about private bookings and group buyouts, please email The CardShark office at reservations@cardsharktheshow.com
Got a thought about this IDS episode?  Let your voice be heard by calling 615-866-1282 (VM) or put it in an e-mail [podcast(at)inexplicabledumbshow(dot)com]
DONATE to the Inexplicable Dumb Show here!  Thanks!!